The Portuguese capital is a tourist magnet in Europe and offers an unlimited array of pastime options as well as countless Instagram-like corners. In this article I will share with you my selection of Lisbon best of best for an unforgettable holiday, even if you have only 24 hours on your hands.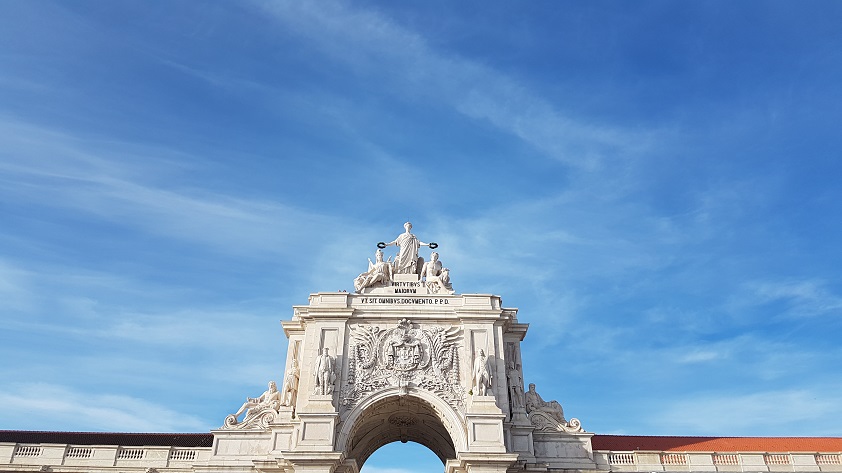 7 Unique Things to Do in Lisbon in 24 Hours
1. Check-in & Sleep Inside a Painting
Once you arrive in the city center, check in a drop your bags at the
Art Beat Rooms
, a lively and full of colour apartment. You can choose your favourite room out of the 7 rooms according to your affinity and taste. You can't beat the location and the Polish born host is a sweetheart. Kasia will provide you all loads of information.
2. Tuc Tuc To Time Racing
If you are short of time or not, a motorized mean of transport will help you race up and down the hills of Lisbon. In front of the Lisbon Cathedral, known as "Se" you can see many tuc tucs ready to take off and help you discover the best sights of the city. Just let your driver know what's your interest and the tour will be adapted accordingly. We choose a lady driver and we opted for the panoramic spots where we could get the best sunset photos.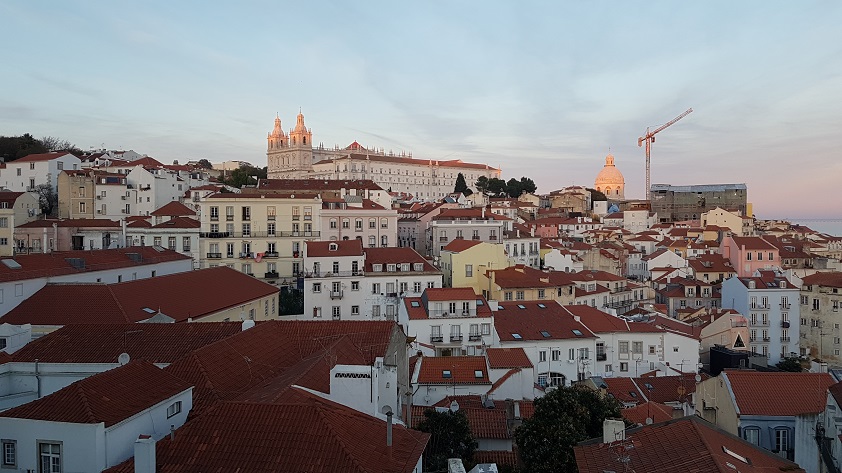 3. Fine Dine With Locals
When new to town, choosing a place to dine is not easy. Of course that nobody wants to end up in the usual tourist traps with reheated frozen dishes. If you read this article before travelling to Lisbon please book a table as soon as possible with Agulha no Palheiro (Needle in a haystack) restaurant. Bookings are a must and pleasant memories are guaranteed for many years to come. Exciting innovative menu, friendly staff, great location and a handful of tables. There is a lot of attention to detail and quality of food and service. Address: Alfama district, R. Jardim do Tabaco 3, 1100-286 Lisboa, Portugal
4. A Tram Called Desire
If this is your first time in town and your clock is ticking fast before you need to head back to the airport, make the extra effort to wake up early and take the historic yellow tram car (or tramway) number 28 from Maritim Moniz Square that is going to cross the historic center from one side til the other. Do it early in the morning as this yellow tram is so popular with tourists that the tram car is getting overcrowded by 9 or 10 am already. If you managed to catch a seat, please be considerative and offer it to an elderly person as this tram is not a tourist tram, but a local mean of transport.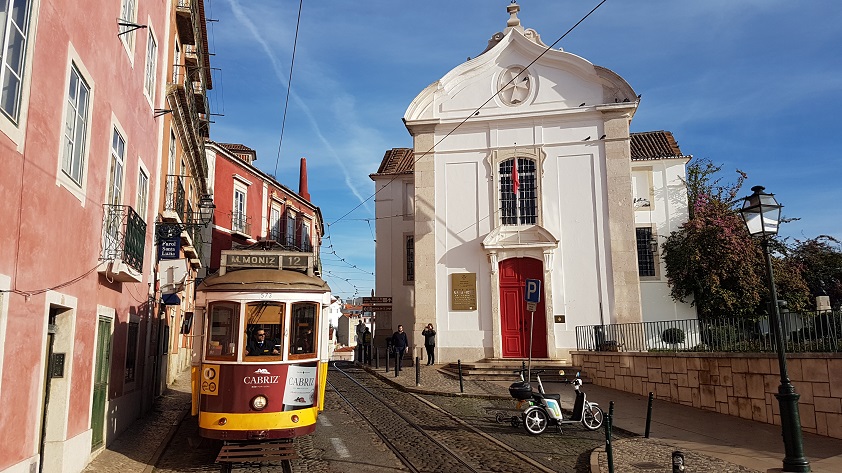 5. Real Coffee for 60c
What can 60 euro cents buy you in your own country? Not much, isn't it? How much is a rich in flavour coffee back home? Well, coffee in Portugal is extremely good and surprisingly cheap, probably the cheapest in the entire European continent. If you managed to do the tram 28 tour, get off at the last stop in Sao Joao Bosco Square and hop in a cafeteria for a coffee and a typical pastel de Belem.
6. Portuguese Design
I never thought of getting excited by entering a china shop: glass, ceramic, porcelain in the most eccentric and modern style you can imagine! Write down this name and address:
Vista Alegre
(Largo do Chiado 20-23, 1200-108 Lisboa). Top of the class design rewarded with international fame will surely make you buy that special piece of decoration for your home. Check out
the shop site
and
its artists
!
7. A Bagel for the Road
Before you head back to the airport, grab a really nice bagel at
Nicolau Lisboa
informal restaurant on the omonime street (Rua São Nicolau 17, 1100-547 Lisboa)