"Be yourself because everyone else is taken". Like this started a motivational talk at Google's European Headquarters in Dublin this afternoon. Caroline Casey's speech reminded me the importance of journey both geographical as well as internal. 
This process is happening really only if the travel experience is taking the traveler outside her/his own comfort zone. The 5 star all inclusive resorts or the trips in large groups of friends or within a circle of people sharing the same cultural values are continuous walls against new interactions, discoveries, learnings and living moments – in fact the real tiny molecules that make the main ingredient of happiness and life appetite. 
Comfort zones are also found in working places where routine, bureaucracy and the corporate culture nourish invisible appetites for promotions, careers, social recognition and appreciation. Nothing wrong with that I can say, but what seems sad is the social and family pressure on young and talented people. Often their dreams and drown into the shallow waters of career, status, well paid jobs and perks while their "day-dreams", hopes and hobbies are dusted aside in the corners of their shelves for later on when "they will become somebody" or for when they would have won a status. Often then it might be too late. Either because of age, bad health or a complete new geographical position. One of the best visionary books that depicts this depersonalization is Michael Ende's "Neverending Story" where the main character explores the road to fame, power, richness with the supreme cost of losing all the simple things in life, including forgetting his past.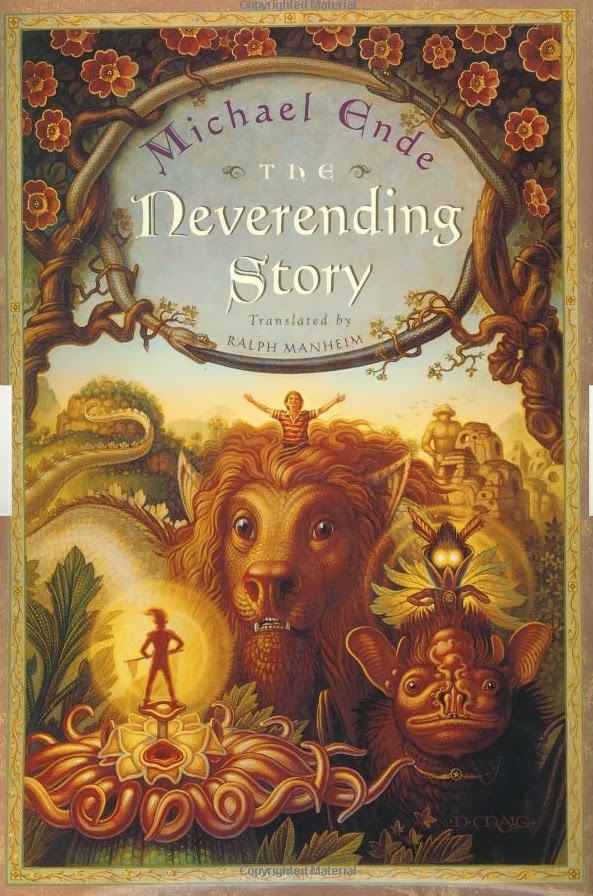 Ask yourself what is important to you and makes you happy? What was that one thing that you always dreamed of since you were little? What happened to your dream? 
The most important thing is not to give up. Be and believe in yourself as Caroline quoted Oscar Wild "be yourself because everyone else is taken". Self-confidence is essential as well as accepting yourself as you are with the good and faults as well. Stop pleasing others and follow your heart. Easy to say, I know. Dare! The more you dare, the more satisfaction you will get. 
The Elephant in the Room
Inspite her excellent job career with Accenture, Caroline sets for a journey across India on the back of a small elephant called Kanchi and a dozen of Indians who spoke no word in English. Upon her return to Dublin she decides to leave her job and start a movement for inclusive business and an inclusive society. The association bears the name of the elephant who accompanied her in her voyage. 
Any person who had a similar travel experience comes to put back to the center of the life the human and the humanity. This is one of the most beautiful effect of traveling. You change and are constantly changed. The initial "you" remains in the past. The destination becomes the journey and you are blossoming with every person you meet, with every new landscape unfolded in front of your eyes. 
The Brave Penguin
There is a wonderful little hero of a children book written by Romanian poet Gellu Naum called Apolodor. Apolodor was a little penguin from a circus starting his voyage around the world aiming at the South Pole to meet his family. Once he gets there he starts missing all the characters he has met, realizing that the travel was in fact more enjoyable than the destination itself! You can read the English translation
here
. Even more enjoyable is to listen to the adventures of Apolodor sang in English by the Transylvanian actress Ada Milea (one of my favorite):
Crossing Africa
Nicolas is a successful young professional who after 2 year work experience at Google decides to quit his comfort and depart for a 5 month journey crossing Africa from south to north in the search of the indescribable something that he could not get under the close to perfection corporate roof of Google. The joy of living now and here, away from the technological society, close to the nature and the sky, plugged to countless cultures, people and languages, happy and thankful for the smallest things in life. Upon his return his next project is to put together a travel documentary of 8 episodes to help inspiring other.
The Moral
"The World is a book and those who don't travel read only one page" St. Augustine
Useful Links:
Caroline Casey's TED Talk: http://youtu.be/YyBk55G7Keo
Kanchi Network: http://www.kanchi.org/
The Adventures of Apolodor (English translation) by Gellu Naum: http://www.gellunaum.ro/en/tradus/Naum-Apolodor-en.htm
From Africa to the Screen: http://www.talkinbusiness.net/2014/01/from-africa-to-the-screen/